Orthodontic Treatment for Adults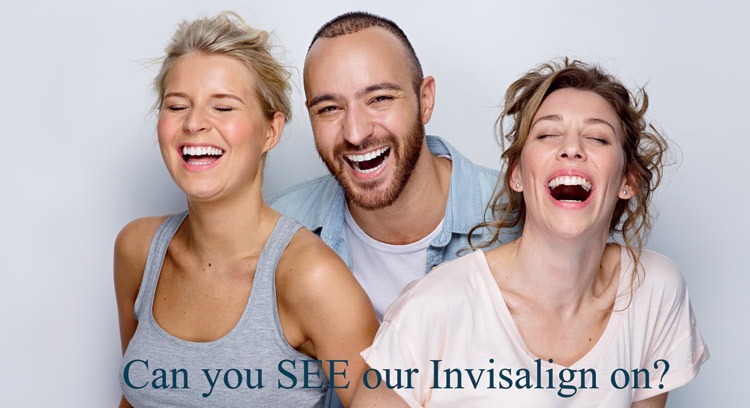 The American Association of Orthodontists states that 20% of orthodontic patients are over the age of 21! And that number is increasing. It is a fact that more adults seek orthodontic treatment than ever before. Today, there are more adults who are educated and self-conscious about the importance of having straight healthy teeth. It is well understood the direct relationship that exist between orthodontics and increased longevity and health of teeth, gums, supporting bones in the oral cavity. Another major driving force is the appearance of beautiful straight confident smile. More and more adults are taking advantage of the opportunity to receive orthodontic care to look and feel better about their appearance and their smile. Now you can too!
Now let's review some of the common reasons why adults are considering orthodontic treatment:
Malocclusion or a bad bite - causing the teeth to fit together improperly
Asymmetric and discrepancy of upper and lower jaw correction through combination of orthodontics and surgery.
Crooked teeth and spacing, leading to teeth, gum and bone disease. The reduction of the supporting bone around teeth is also known as periodontal disease, which can be caused by crooked teeth leading to bad hygiene due the difficulty of cleaning and maintaining good oral hygiene in between the teeth.
TMJ pain (A.K.A TMD): Abnormal pressure, clicking, or pain, in the jaw due to crooked teeth, bad bite, or other factors
For healthier cleaner mouth and a more confident attractive smile
Make more room or bone available for needed dental restoration
Snoring and breathing difficulties (i.e. sleep apnea – receiving dangerously low oxygen level during sleep due to collapse of the airway)
Habits
Weight loss
Treatment options for adults
Metal braces! The thought of it is enough to discourage many adult from receiving the desired/needed treatment. However, today's orthodontic treatment options offer a variety of braces and appliances that are not only comfortable and aesthetic, but are customized to meet your every needs.
Types of braces include:
Harmony®– Lingual (behind the teeth) braces - Truly invisible - Most esthetic
Invisalign®– A.K.A Invisible braces - More esthetic and most comfortable
Traditional metal braces – most common type
Clear/Ceramic braces – Less visible - Esthetic
Self-ligating braces – state-of-the-art braces system - comes both in metal and ceramic
The difference between adult vs. children and teens orthodontics:
Actually, there are not many differences. The biggest difference between adults and children is that in children and teens the jawbones are still soft and developing and it is easier to correct and manipulate their shape and size non-surgically with orthopedic appliances; only with early/phase I (phase one ) treatment when patient still has a mixture of baby and adult dentition. But for adults, these bones have stopped growing. So if in an adult patient jaw correction is needed, then orthognathic (jaw) surgery is indicated, in which the jawbones are surgically aligned. Hence, the importance of phase I treatment in children, where jaw discrepancies can be corrected utilizing the patient's inherent growth and development, without the need for future surgical intervention and/or extraction leading to a fuller smile, beautiful, symmetric, and properly aligned jaws and teeth by the end of the final phase of orthodontic treatment. Other important differences include:
Gum or bone loss (also known as periodontal disease) – Relative to children, adults are more likely to experience gum recession or even bone loss due to advanced periodontal disease or gum disease (also known as gingivitis). It is well documented that patients with straighter teeth are less likely to develop such disease. Hence, leading to a better longevity of one's teeth and oral health.
Worn or missing teeth — Crooked teeth are more likely to get worn down and move out of their proper position, or worst yet, lead to tooth loss. The gaps and spaces of the missing teeth can cause other teeth to shift and tilt. This can cause a bad bite and the possibility of getting gum and bone disease.
Unfinished orthodontic treatment as a teen — Many Individuals received some orthodontic treatment when younger and due to unforeseen circumstances never completed their treatment. Now, they like to finish what they started and choose to complete their orthodontic treatment to achieve the beautiful, healthy long-lasting smile they always desired as an adult.
At Remarkable Smiles we also recognize that adults and children are different and have different needs. Also, they require a different level of attention and care. We will provide you with help and support needed to ensure that you receive the most appropriate treatments, and that your wants and needs are met with respect, understanding, compassion and full commitment from us on every step of the way.