Why Choose an Orthodontist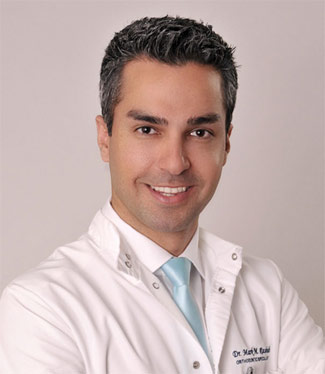 An orthodontist is to teeth as a cardiologist is to the heart. The same way it is important to have the cardiologist handle your heart problems, it is important to have an orthodontist straighten your teeth. Orthodontists are very highly trained specialists. They partner with your general dentist to provide you and your love ones with the best comprehensive oral health care possible.
Orthodontists are specialized dentists, who after graduating from dental school and go on to additional full-time advance didactic and clinical training in an accredited orthodontic residency program. The training lasts at least two to three academic years in learning about tooth movement (orthodontics) and guidance of facial development (dentofacial orthopedics). Orthodontists are the uniquely qualified and trained experts in dentistry to straighten teeth and align jaws.
Orthodontists have the proper and advance education and background to diagnose, prevent and treat dental and facial irregularities and anomalies. Only an orthodontist can become a member of the American Association of Orthodontists (AAO). The majority of orthodontists limit their practices to orthodontics and even some emphasis on dentofacial orthopedics. Orthodontists treat a wide variety of malocclusions (improperly aligned teeth and/or jaws). Orthodontists specialize in the treatment of young children, teens, and adults.
It is important to select an orthodontist who is a member of the AAO. This is your assurance that you have chosen an orthodontic specialist; A qualified dental specialist who has attended at least two years of rigorous post-doctoral, advanced specialty training in an orthodontic program accredited by the American Dental Association. Specialty education includes the in-depth study of subjects in biomedical, research in the field, statistic and analytical sciences, behavioral and basic sciences at post-doctoral level; oral biology; immunology; head and neck growth and development and, most importantly, biomechanics.
As a specialty, creating beautiful smiles through orthodontics is our business.