Orthodontic Treatment for Children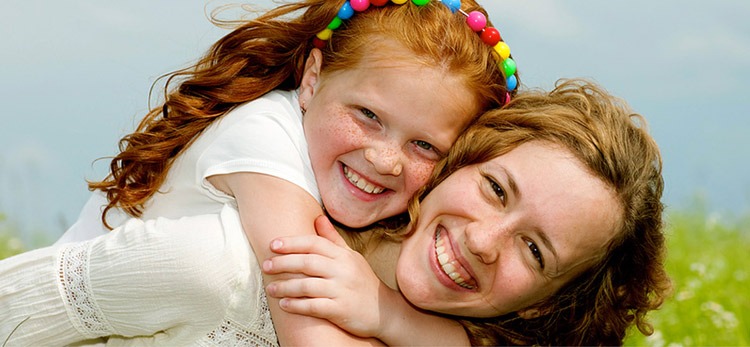 While there is no exact age for children to begin orthodontic treatment, the recommendation of American Association of Orthodontists (AAO) is to visit the orthodontist no later than age seven.
By this age, most children are in mix dentition (have a mix of baby teeth and adult teeth), making it easier for the orthodontist to diagnose and correct tooth and jaw problems before they become bigger and affect the child's growth and development permanently; and in doing so prevent need for future surgery/extraction.
Early intervention and treatment allows your orthodontist to:
Intercept bad oral habits (i.e. thumb sucking, tongue thrusting) in order to avoid more involved future orthodontic treatment
Correcting jaw discrepancies between upper and lower jaw (Example: Smaller or larger lower jaw relative to upper jaw; or vice versa)
Making more room for adult teeth in order to avoid future impaction (adult tooth unable to erupt) or the need for extraction of adult teeth in the future.
Correction of deep or open bites in order to establish more harmonious environment for proper growth and development
Relieve bites that exert extra load on the jaw joints (TMJ) in order to avoid future harm to the joints causing Temporomandibular Joint Dysfunction (TMD).
Improve facial harmony and appearance
Improve self esteem
Avoid the risk of trauma to protruded (sticking forward) upper teeth
Improve speech
Improve breathing
For parents, it's not always easy to know if your child may need orthodontic treatment.
Here are a few things that would indicate your child needs to see an orthodontist right away:
Early or late loss of baby teeth
If your child cannot or has a hard time chewing or biting food
Mouth breathing
Finger or thumb sucking
Tongue thrusting during swallowing
Crooked, misplaced, or blocked teeth
Jaws that get stuck, pop or make sounds when opening and closing
Teeth that come together abnormally, or do not come together at all
Jaws and teeth that are not proportionate to the rest of the face
Crowded front teeth on top and/or bottom around age 7 or 8
Please contact our practice to schedule your initial complimentary appointment for an orthodontic evaluation. Early treatment now will save your child a more involved aggressive treatment later and can provide your child a confident, pleasing, healthy, beautiful smile now and for the future.