braces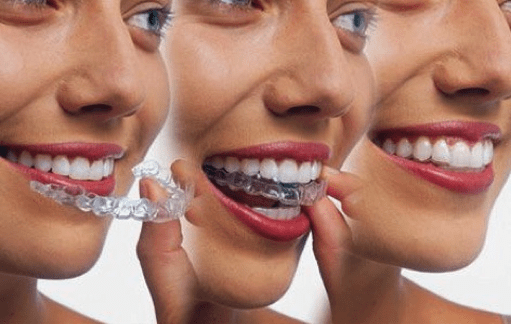 Remarkable Smiles is dedicated to providing the best possible orthodontic care including braces, clear braces, Invisalign, and Invisalign Teen in Orange County CA. If you suffer from orthodontic problems such as crooked or overcrowded teeth a Lake Forest orthodontist such as Dr. Rashidi can help. How Does Invisalign Work? The first step in achieving a healthy smile is scheduling a free consultation with an orthodontist at Remarkable Smiles. During this visit, Dr. Rashidi will evaluate your personal needs and design a treatment plan. Our smile scanner eliminates the need for dental molds and creates a digital dental impression that allows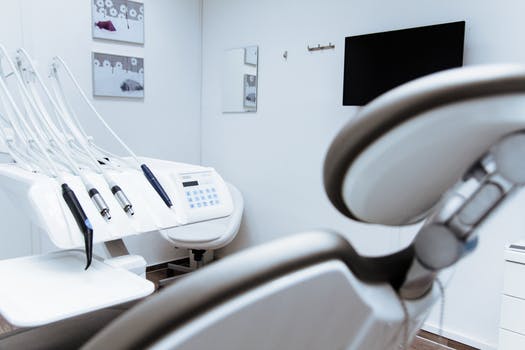 Dr. Rashidi is a leading orthodontist in Mission Viejo who is committed to offering affordable orthodontic care including braces, clear braces, Invisalign, and Invisalign Teen in Orange County CA. At Remarkable Smiles, we understand that a healthy, beautiful smile can provide lasting positive effects for a lifetime. What Is An Orthodontist? An orthodontist such as Dr. Rashidi is a fully qualified dentist who received additional education and credentials to specialize in the alignment of jaws and crooked teeth. Choosing an orthodontist who is apart of The American Association of Orthodontists adds reassurance that your orthodontic care is being administered by
Now that you have made the big decision to get braces and to get that beautiful smile that you always wanted, we will show you how to properly take care of them throughout your entire orthodontic treatment. Eating with Braces Eating with braces is a little bit different than eating without. You need to take care of them and avoid any foods that could cause breakage to your appliance. Don't worry and be happy because after you get your beautiful smile you'll be eating popcorn and snacking on potato chips again in no time! Foods to avoid with braces: Stay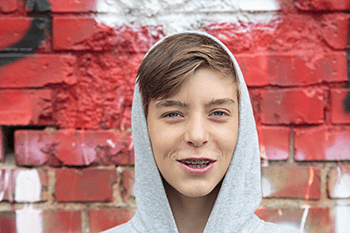 Here at Remarkable Smiles, leading orthodontist Dr. Mark Rashidi specializes in various types of braces including traditional metal braces in Mission Viejo CA , Lake Forest CA, and surrounding areas of Orange County CA. Traditional Metal Braces Traditional metal braces are the most common type of braces and have been the gold standard of the industry for many years. They are more comfortable today than ever before. Metal braces straighten your teeth using metal brackets and archwires, which are made of high-grade stainless steel. With metal braces, you have the choice of adding colored elastics (rubber bands) for a more personalized and colorful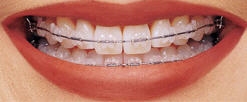 Our goal at Remarkarble Smiles is to offer the best orthodontic treatment and treatment options such as clear braces to our patients in Mission Viejo CA, Lake Forest CA, Foothill Ranch CA, and surrounding areas of Orange County CA. As a leading orthodontist, Dr. Mark Rashidi is certified and highly trained to provide the best possible orthodontic care Ceramic braces are made of clear materials and, hence, are much less visible on your teeth than traditional metal braces. Even though they aren't the ultimate cosmetic choice like lingual braces behind the teeth, they are visually less noticeable than traditional metal braces with silver archwires.
Lingual Braces (Harmony®) Lingual braces are hidden behind the teeth, which makes them "truly invisible" when you smile. To match the shape of your teeth lingual braces are 100% customized. Therefore, the metal appliances are created uniquely for you. Lingual braces are a very practical option for news casters, actors/actresses, models, athletes and musicians. Similar to other types of braces it can be used on only the upper or lower dental arch based on your need. It is a true blessing for those adult professionals who desire to fix the appearance of their teeth and smile, but they cannot afford
Types of Braces Everyone deserves a perfect smile. At Remarkable Smiles, Dr. Rashidi and his staff provide a thorough examination of your teeth, gums, and mouth, in order to find a treatment that can help you straight your teeth safely and effectively. Our role is to help you determine: Which orthodontic treatment is the most comfortable. Which orthodontic treatment is the most effective. Which orthodontic treatment is the most aesthetically pleasing. We have connected men, women, and children in Mission Viejo with braces that match their own dental needs, budget, and preferences. That is why the best way to figure
What is the advantage of two-phase orthodontic treatment? Two-phase orthodontic treatment is a specialized process combining tooth straightening and controlling the proper skeletal and facial developmental changes. The over-all purpose of two-phase treatment is to maximize the opportunity to accomplish the ideal facial proportions for best attractive, healthy and functional result that will remain stable and pleasing throughout life. What happens if I put off treatment? Putting off treatment can result in a need for more invasive treatment later in life that may not completely fix the bite and smile. You may lose the window of opportunity to take advantage
Dr. Rashidi's orthodontics specialty training program was one of the very a few programs (out of 60+ orthodontic specialty programs) that are hospital based. Dr. Rashidi was trained treating the most difficult type of orthodontic cases.
Teeth grinding is not always a cause for concern. However, if you find that you grind your teeth at night to the point of causing pain or damaging your teeth, you're likely dealing with bruxism. Bruxism is the habitual and unconscious grinding or clenching of your teeth. Bruxism tends to occur at night while sleeping and can be caused by a variety of different issues, including stress or misalignment of teeth. Treatments for Bruxism If you have been diagnosed with bruxism, there are several orthodontic treatments that can help. The following are some of the most common orthodontic treatments for