What Are the Various Types of Braces Available Today?
You may not have been born with a gorgeous smile, but there are a great many solutions now to fix that situation. If you have gaps in your teeth or if you have crooked teeth that didn't come in exactly right, then the best solution is braces. For many people, the real chore will be deciding which types of braces to get. Below, we go over the various types of braces with some explanations about what they are and how they work.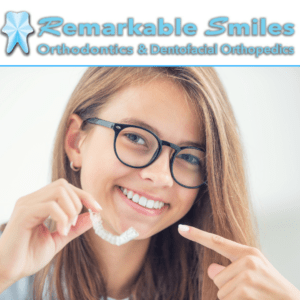 Invisalign – Invisalign has become super popular. These are clear, removable aligners that are almost Invisible to the naked eye. However, this is not the best solution for some people.
Traditional Metal Bracket Braces – These have been around for years. Metal wires and brackets are used to straighten the teeth. They work well in almost every situation and this is the most cost effective choice.
Lingual Braces – These braces go behind the teeth so they're practically invisible, but they work much the same way at metal braces. These are difficult to clean.
Ceramic Braces – These are very similar to metal braces but they're made out of a tooth-colored ceramic material. They use metal wires to straighten teeth in much the same way as traditional braces. Also available in porcelain.
Self-Ligating Braces – Similar to traditional braces except they use clips instead of elastic bands. They're easier to clean and don't require as many appointments with the orthodontist.
Though it may be difficult to decide, for many of us the cost is a factor. You can use your medical savings account to pay for braces. There are also credit cards like CareCredit that are designed especially for medical payments.
Each patient is different. The cost will depend on what you need done and the condition of your teeth and gums. Below, are ballpark figures for each type:
Metal braces: From $3,000 to $7,000
Ceramic braces: From $4,000 to $8,000
Lingual braces: From $8,000 to $10,000
Invisalign: From $4,000 to $7,500
Don't forget that these are just rough estimates. Your own costs can vary depending on what you want done and other variables. Schedule an appointment with an orthodontist and talk to him/her about the problems you'd like corrected. The orthodontist will take some x-rays and talk to you about the best course of action, the time frame and the cost.
Dr. Mark Rashidi and his staff at Remarkable Smiles want to help you improve your smile. He is an Orthodontist in Laguna Hills serving surrounding cities including Lake Forest, Mission Viejo, Laguna Niguel, and Irvine. Dr. Mark is highly experienced in all types of braces including Invisalign, traditional metal braces, and ceramic braces.