Questions to ask your Orthodontist before starting treatment
Most of us only need to see the dentist a couple of times a year for cleanings. Occasionally, problems do arise and you may not know exactly what to do. Quite a few people suffer with crooked teeth or teeth that grew too close together. In these cases, you need to see an orthodontist.
This is a special area of dentistry that deals with crooked teeth, spaces in teeth, overbite and underbite problems. There are various ways of dealing with these issues including braces. In many cases, it's easier to deal with problems like this as children. Our teeth seem to move easier as kids than as adults. Even if you've dealt with problems for years, you can still get great results in today's world of advanced dentistry.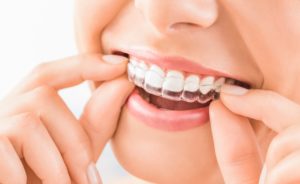 If you're considering visiting an orthodontist, you've probably got some questions. Below we cover the most common.
How much experience do you have?
Will tooth extraction or surgery be necessary?
Is the procedure guaranteed? What if I still have problems afterwards?
How much does Invisalign cost? Would I be a good candidate for it?
Is there a chance the treatment will change my facial structure?
How painful is this procedure?
What will this cost? Do you offer payment plans?
Follow up
Regardless of the procedure you and your orthodontist decide on, you'll need some follow-up appointments. Be sure to follow the instructions given to you after the procedure. You may need to wear a retainer for a while. This is usually a comfortable plastic device that holds your teeth in place until the changes become permanent.
Whether you find the perfect orthodontist or not, most will offer a great line of services designed to give you the best smile. Though it's easy to put off services like this, the sooner you get to a local orthodontist the better.