Invisalign Near Me
Remarkable Smiles is dedicated to providing the best possible orthodontic care including braces, clear braces, Invisalign, and Invisalign Teen in Orange County CA. If you suffer from orthodontic problems such as crooked or overcrowded teeth a Lake Forest orthodontist such as Dr. Rashidi can help.
How Does Invisalign Work?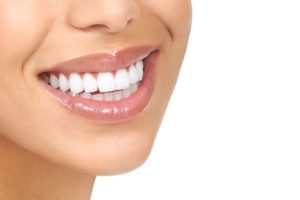 The first step in achieving a healthy smile is scheduling a free consultation with an orthodontist at Remarkable Smiles. During this visit, Dr. Rashidi will evaluate your personal needs and design a treatment plan. Our smile scanner eliminates the need for dental molds and creates a digital dental impression that allows you to see a projection of final treatment results.
Invisalign Vs. Braces
The cost of Invisalign can be slightly more than the braces cost in some cases. However, the Invisalign system offers distinct advantages that many of our patients consider priceless. Clear aligners are made to be completely removable whenever necessary, allowing you to continue enjoying your favorite foods and drinks. In addition, brushing, flossing, and cleaning are much easier than with braces. Invisalign is composed of a smooth thermoplastic material that is made for comfort. While eliminating bulky and annoying appliances, the SmartTrack technology gradually shifts teeth into position. Clear aligners are extremely durable, which will reduce your number of visits to an orthodontist.
Benefits of Invisalign In Lake Forest CA
Invisalign offers treatment advantages that are impossible with other types of orthodontic care. The Invisalign process includes benefits such as:
Appearance – Invisalign is virtually invisible! This makes your orthodontic treatment undetectable to everyone else.
Comfortability – clear aligners are made of smooth thermoplastic, which eliminates the use of elastic and metal. Each set is custom-made for a perfect fit so you never have to worry about them slipping out mid-conversation.
Convenience – Invisalign can be removed for eating and cleaning! Continue to enjoy all of your favorite foods and never disrupt any daily activities.
Durability – Invisalign is designed to match your lifestyle, so they can be worn and removed whenever necessary without any complications.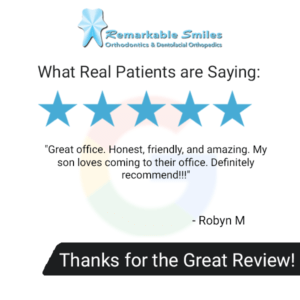 Finding Invisalign Near Me in Lake Forest CA
Dr. Rashidi and our team at Remarkable Smiles specialize in braces and Invisalign. We are here to answer any questions regarding braces, clear braces, Invisalign, and Invisalign Teen in Lake Forest CA, Mission Viejo CA, Foothill Ranch CA, and surrounding areas of Orange County CA. Contact us today to schedule a complimentary consultation. Call now (949) 770-8011.